Find The Right Partner
Our experts help you get the most from your policy.
The Role of Life Settlement Providers
Most people in the general public are probably relatively uninformed about the life settlement industry, and, in fact, it's doubtful whether most people even know there is such a thing as the life settlement industry. Even financial advisors are often somewhat in the dark about how the life settlement process really functions, and whether or not clients would actually benefit from a life settlement.
This discussion will examine the life settlement industry in summary, and discuss the differences between a life settlement broker and a life settlement provider. In total, the information below should clarify the difference between those two significant roles, and hopefully a great deal of the process itself should become more understandable.
Brokers and Providers are Regulated
The life settlement industry itself is highly regulated by government, with 43 states currently having specific laws pertaining to the life settlement industry. In some cases, states mandate that life insurance companies provide information to policy holders about life settlement options, which constitute an alternative to surrendering the policy for cash value, or allowing the policy to lapse.
Provider Licensing Policies
In a majority of states, life settlement brokers and life settlement providers must have licenses to operate before they can be involved in the sale of life insurance policies. A policy holder can opt out of any transaction for the sale of a policy, even after signing the required legal documents associated with the sale, until the end of the rescission period (typically, 15 days after the sale is completed). Once a life settlement transaction is executed, there are no costs to the owner of the policy, although there is a certain amount of processing required for the transaction.
Understand the Responsibilities of Brokers and Providers Within the Life Settlement Industry.
Start With Your Advisor
A financial advisor working with a client who wishes to learn about life settlements, might start by contacting a life settlement broker or life settlement provider for more information. Either will be able to inform individuals about who exactly qualifies for a life settlement, according to the following general guidelines.
Which Policy Types are Best?
The types of life insurance policies which are considered best for life settlement are either universal life, term insurance, whole life, or survivorship universal life. The face value of any such policy would have to range between $50,000 and $50 million, and there can even be a loan already taken out on the policy.
Common Exceptions to Policy Qualification
If the policy has a very high cash value, the policy may not qualify for a life settlement. The policy must also be written such that it matures at age 100 or older, and, typically, if there has been a recognizable changes in the health of the insured person since the policy was originally issued the likelihood of a policy qualifying for a life settlement is higher.
Brokers Vs. Providers
How Do Brokers Fit Into The Life Settlments Picture?
The role of the life settlement broker is to determine whether any given insurance policy would qualify for a life settlement, and what its potential value might be. Armed with this information from a life settlement broker, a financial advisor could then help his/her client reach a decision on whether or not to pursue a life settlement transaction. Keep in mind that just because a life settlement broker may have been contacted about a life settlement, there is no obligation to proceed with a transaction. In cases where a client does want to pursue the life settlement process, a life settlement broker can determine the fair market value of the policy, and then that policy can be shopped around to any number of providers so that the best offer can be accepted.
One of the responsibilities of a life settlement broker is to receive bids from these life settlement providers, and report them to the client or financial advisor working on behalf of a client. These offers can then be considered in detail, to determine which one is most advantageous for the client and his/her general situation. Make sure to ask what fee the life settlement broker is withholding from your offer to make sure you are getting the best deal you can.
What Is The Life Settlement Provider Role?
Life settlement providers are companies that match a policy seller with investors who may are interested in purchasing life insurance policies. It's really the life settlement provider who will be acting as the purchaser, if the transaction proceeds to the point where a purchase can be made, and then transfers the policy to the investor/buyer. It's very rare that the actual investors will make any purchases themselves, generally because that's not a field of expertise for them, and most investors lack the necessary licenses to make direct purchases, with their specialty being investment management.
Life settlement providers frequently field questions from all sources about life settlements, simply because the process is so poorly understood. Providers are intimately familiar with the landscape of the secondary market for life insurance policies through their interactions with both policy sellers and their network of investors and life settlement funds.
A major difference between a potential offer from a life settlement broker, and an offer directly from a life settlement provider is that a life settlement broker's offer will have a significant fee deducted from the offer. Life settlement providers are paid a fee from the buyer of the policy, so the seller ends up with more of their offer in their pocket than when they work with a life settlement broker. A life settlement provider is always involved in a life settlement transaction, but a life settlement broker does not need to be.
You Have Options
A Life Settlement is a sale transaction whereby an existing life insurance policy is sold to a third party, for an amount that is greater than its cash surrender value, but less than the death benefit value, so that the third party can still realize a profit from the purchase. There are several reasons why the owner of a life insurance policy might want to sell that policy, beginning with the possibility that the monthly/annual premiums are no longer affordable in the budget of the policy owner.
It's also possible that the policy owner may wish to abandon the present policy in favor of some other kind of insurance policy or financial product that better fits their current life circumstances. It's also possible that the owner of an insurance policy no longer needs or wants the current policy, and simply wishes to convert it into cash for immediate usage, possibly to handle some urgent need for cash.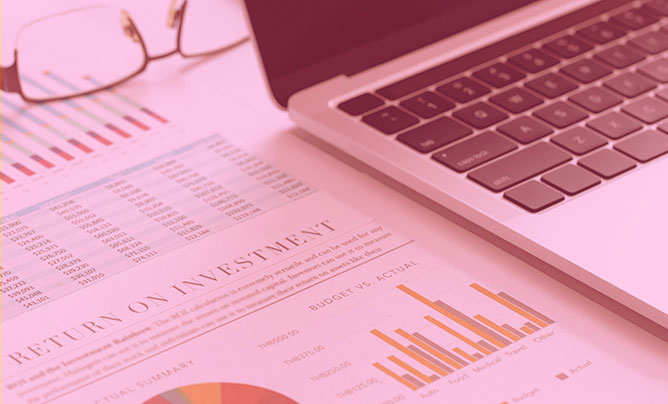 Free Life Settlement Quote
We are ready when you are.
For any owner of a life insurance policy who wishes to find out if their policy qualifies for a life settlement, start the ball rolling by contacting your financial advisor, a life settlement broker, or a life settlement provider to begin the process.